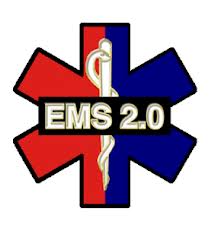 Aug 14, 2014
Since the blog is 4 and a half years old, I felt like it was time for a change.  As I mentioned in my announcement about the lack of a podcast post for this week, the site got a makeover.  For the last couple of days, I have been tweaking and moving, and playing around with all of the new settings on the new WordPress theme that I downloaded.  I know it might sound boring, but actually it is kind of fun!
There will be more changes on the back end which will probably be less noticeable to those of you who read the blog regularly already.  I am currently playing around with a few different search engine optimization plugins that Go Daddy! offers.
Also, I feel like this is a good time to mention the direction that this blog has taken over the past couple of months.
As many of you know already, I moved my blog off of the First Responders Network of blogs.  This is in no way a reflection on my relationship with Ted or any of the other folks over at FRN it is a great organization that I am still affiliated with.  The truth of the matter though is the blog started to outgrow the capabilities of what could be offered to me on the hosting side of things.  My move to self-hosting the blog and running it through Go Daddy! was a tough decision to make but it was vital to the future of MedicSBK.com.
The fact is, if it was not for Ted Setla, I would probably still be writing over at the little Blogspot site where I got my start four and a half years ago.  He believed in me, he got me started, and he gave me a soapbox to stand on for more than four years.
So take a look around the site!  If you notice something that is not working, or a link that is dead, please feel free to report it to me.  There is still plenty of fine tuning and tweaking that will take place here over the next couple of weeks, but all in all, I feel like the makeover is a great change.
And, as always, thanks for taking the time to read the blog!